Susan M. Budowski, Esq.
ATTORNEY & COUNSELOR AT LAW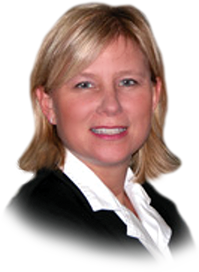 871 Venetia Bay Blvd
Suite 202 (MAIL ONLY)
Venice, Florida 34285.
T 888.265.7900
F 407.545.7386
susan@susanbudowski.com
www.mytimeshareattorney.com
Susan Budowski, Timeshare Attorney for Complete Legal Timeshare Assistance
Getting into a timeshare contract is as easy as rose-bed walk, but getting out of one is like a plank walk – lose balance, and all is gone. You may not be aware of all the legalities a timeshare involves and to help you through, a timeshare attorney is mandate.
Why Choose Us:
We believe that every second counts, and we do whatever it takes to get your job done – quickly and thoroughly. We assimilate fast on track, adapting to the times and needs.
Latest technologies make our operational system paperless and highly versatile – we can finish work for you from anywhere, anytime. So what are you waiting for? Book a free consultation appointment, and say goodbye to all your timeshare difficulties.
We have profound knowledge and understanding of all things related to timeshare and real estate. Our past experiences have been in resolving finance issues and forming alternative solutions if the situation warrants it.
Total consumer protection is our ideal. Fighting for and protecting your rights is our priority. If you feel your rights have been violated or compromised by deception and fraud, waste no time in contacting us. We'll help you set it right.
Our assistance and services are wide-spread – contract reviews; settlement negotiations; breach of contract; timeshare issues; real estate/mortgage companies – to name a few. We're experienced in the field to handle and resolve any timeshare difficulty.
Your consultation is free and we hold no obligation from you. You're free to walk out anytime, but we find most clients returning for the best service in town.
Testimonials
Average Client Rating Review of Attorney Susan Budowski
| | | |
| --- | --- | --- |
| Overall rating | | Excellent |
| Trustworthy | | Excellent |
| Responsive | | Excellent |
| Knowledgeable | | Excellent |
| Kept me informed | | Excellent |


"Be the change you wish to see
in the world."
Ghandi
871 Venetia Bay Blvd
Suite 202
(MAIL ONLY)
Venice, Florida 34285
T
888.265.7900
F
407.545.7386
susan@susanbudowski.com
www.mytimeshareattorney.com